I keep a log of observations in a spreadsheet (download here). This is uploaded to the cloud so that I can update it when I am away from the desktop computer.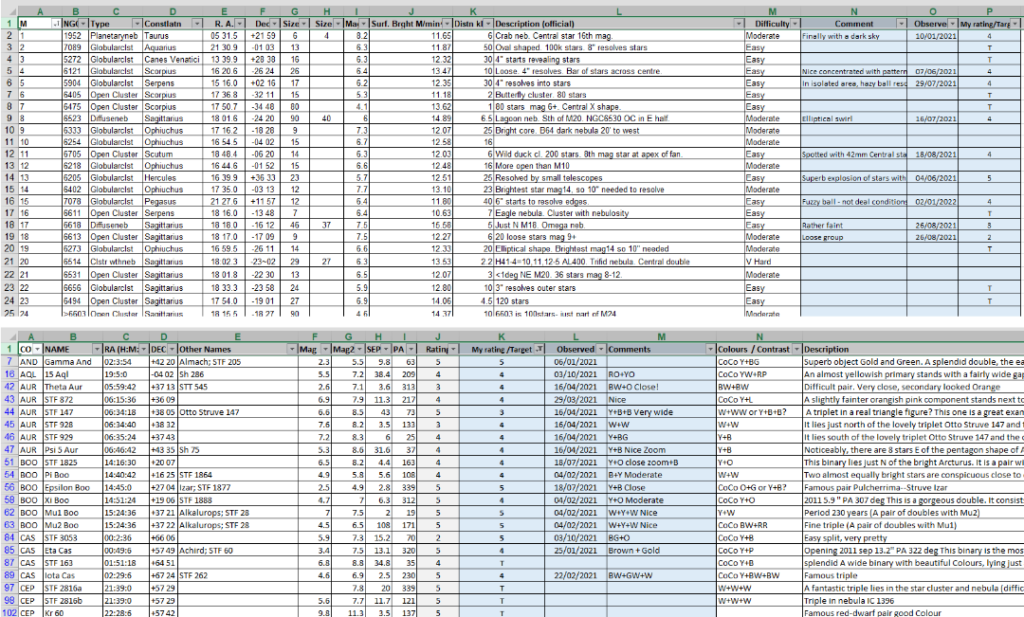 The log has four main sections (sheets), Binaries (double and multiple stars), DSO (Messier and NGC objects), Solar System and Other (everything else). The sheet also generates a CSV file that can be imported into the SkEye app.
I record the date of observation, colours (binaries) and a comment. Each target is marked with a * rating with 5* being the best and 1* being the least impressive. A "T" is used to indicate a future target.
I usually make a rudimentary sketch with a pencil on an A5 piece of paper.